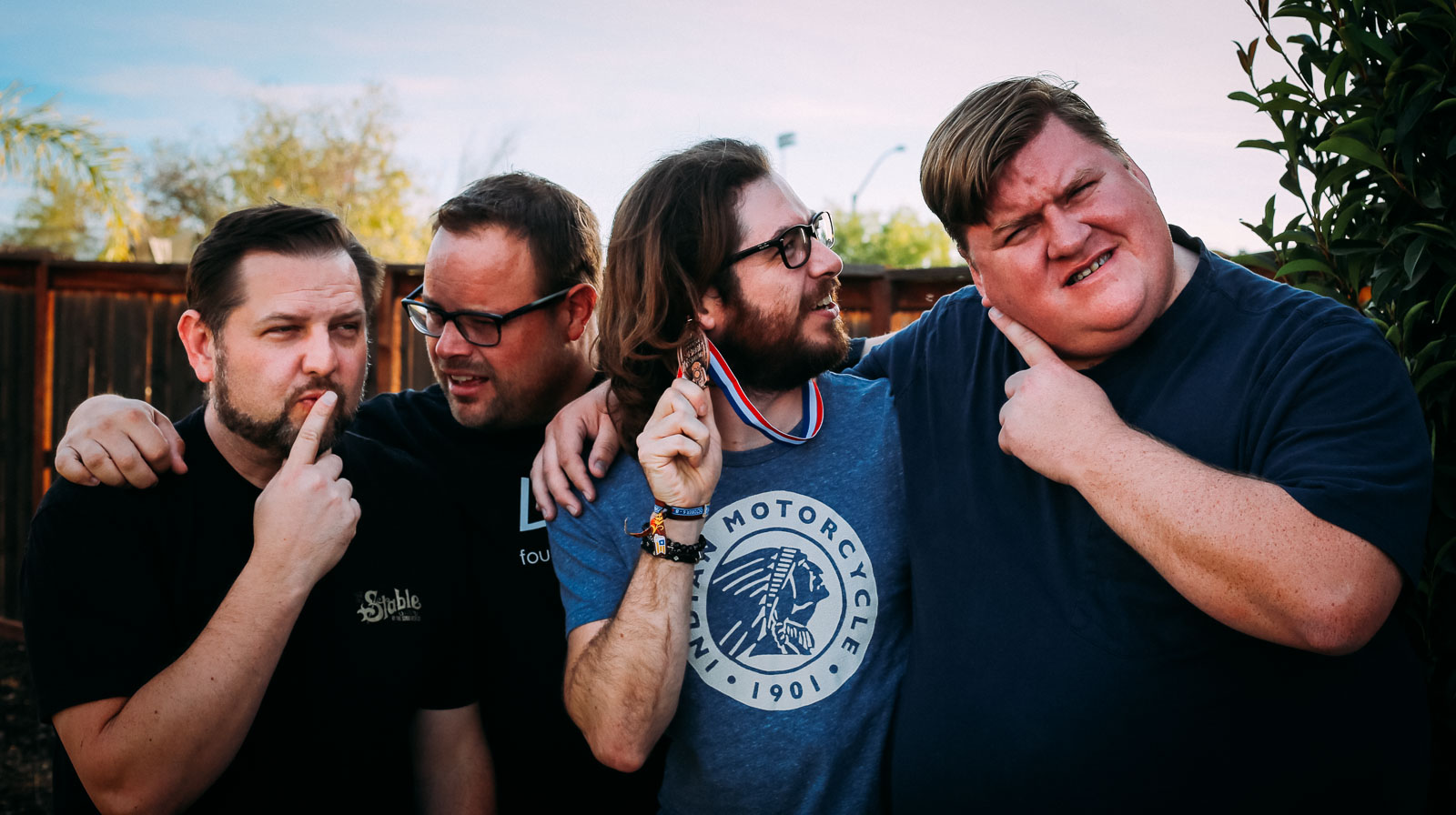 Well, in short, we are Four Brewers with a microphone. If you are a person interested in listening to people talk about brewing, tasting blind, guessing beers by reading crappy reviews, brewer interviews, recipe formulation and other fun stuff, this is a perfect match for your ear buds. We'll be releasing weekly episodes for your listen pleasure. Grab a beer and drink along with us.

Four Brewers is: 
– John Holzer    (@johnholzer)
– Jason Harris   (@munche)
– Matt Becker    (@smallbatchbrew)
– Greg Nagel      (@OCBeerBlog)
Combined, we have made and drank all the beers.